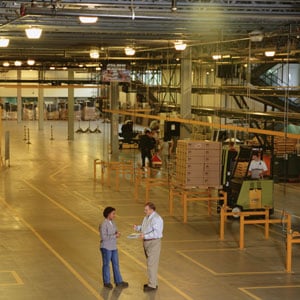 Vendor Selection & Management
Supply Base Consolidation
The cost of managing a supplier goes well beyond the purchase order cost. Supply Technologies can enable a significant degree of supply base consolidation going beyond fasteners to an array of different products. Each product category is then leveraged to provide the optimal sourcing solution.
Ensuring Quality, Consistency & Value
With sourcing and supplier quality engineers in every low-cost region, Supply Technologies keeps a balance of cost, quality and inventory while supporting product needs with 100% delivery continuity.
Supply Technologies reviews, evaluates, and determines strategies for new and existing suppliers. Our suppliers are personally visited on-site, screened and audited to meet rigorous performance criteria ensuring product and service standards, and our ability to meet any need or challenge you may have.
Our selection process matches suppliers with end-customers in the market using an Advanced Product Quality Planning (APQP) process. Product is submitted to the customer for review; upon approval the supplier is added to the supply chain, with an annual audit plan for evaluating continuous improvement.
Strategic suppliers are then continuously developed to provide ongoing improvements and retain a competitive advantage.
Our product lines meet these worldwide consensus standards: DIN, IFI, ASTM, ISO, JIS, BS, MS, NAS and both Metric and Inch products.