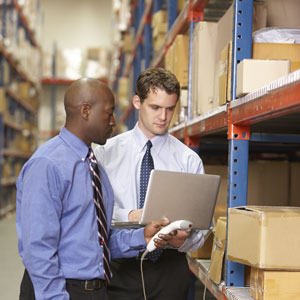 There are a number of factors that contribute to a successful custom VMI program, but perhaps the most critical in achieving the program's goal of reducing operating cost and working capital is a thoughtfully designed and well-executed implementation plan – one that includes:
Parts Requirements:

An understanding of the projected parts consumption and the current supplier inventory pipeline

Sourcing Plan:

A practical strategy for sourcing parts, both imported and domestic, with long lead-times

Quality Plan:

An agreement on the quality requirements and inspection of parts, and the Production Part Approval Process (PPAP)

Transition Plan:

An agreement on the program takeover strategy – what's best for you: "flipping the switch" to the new program or a gradual transition from the existing program?
At its core, our comprehensive implementation process is designed to seamlessly transition your current operations to the new program with the fewest number of interruptions. In fact, the primary goal at launch is that your program is completely ready to improve efficiency on the very first day of operation. Our programs consistently deliver parts and materials to the production floor – on time and on budget – managing process change and deploying without production interruption. Further, teams of our senior people from every department are on-site and in place to provide the structured training to ensure the program's success.

With this kind of process in place we're able to successfully implement custom VMI programs even in highly complex situations, like these two examples, both of which resulted in timely startups at all plants involved:
A major HVAC manufacturer with 19 plants and more than 1,600 parts including non-fasteners; 97 engaged core customer team members; facilities in 5 different time zones utilizing 8 Supply Technologies branches; on-time startup at each facility

A leading Lawn & Garden equipment manufacturer doing a 3-plant transition; more than 1,100 parts; 9-week implementation window for completion; completely revised material management flow and ordering process, redesigned central stores stocking locations, reduced inventory, improved inventory accuracy; developed and implemented continuous improvement program
What You Can Expect From a Successful Implementation:
…identify opportunities to save money throughout the process, resulting in cost reductions in the areas of purchasing administration, product receiving, material handling, accounts payable administration, freight and warehouse space, inventory carry charge, and charges related to IT systems

…ensure no lost production time attributable to the transition from the previous program

…provide the same or better quality components. Our QA Self-certification process saves customers hundreds of hours of QA-related time, in the form of initial PPAP process savings, ongoing savings of receiving a certified product, and ongoing cost-avoidance associated with not receiving defective product

…be up and running on the agreed-upon start date. Customers avoid costs when they're 100% ready on the agreed-upon startup date and all parts and services associated with the VMI program are being supplied
Custom VMI programs are complicated and as such there are many factors that can add or detract from the total value businesses derive from executing a program. But the experienced team at Supply Technologies won't waver in our position that the most critical success factor is a precisely executed implementation plan based on its integration with your operation. Anyone who suggests otherwise should probably be avoided!