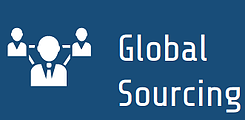 With the opening of global markets and expanded trade agreements, securing, training, and utilizing quality low-cost suppliers in the supply chain has become a targeted strategy to reduce costs and open up opportunities for market expansion. However, there are often situations where local sourcing is the best choice for supply chain stability and lowering total delivered cost. Focusing on piece price is the single greatest mistake procurement and operations managers can make in determining the optimal supplier mix.
When evaluating potential suppliers for existing or new plant locations, Supply Technologies critically evaluates the influence in three categories that together aid in the determination of the optimal mix of global and local suppliers:
Political/Regulatory – Easily the most complex and rapidly changing, political and regulatory influences have the potential to significantly impact your supply chain either through monetary penalties or production slow-downs. A few considerations include:
Government attitudes and expectations

Local taxes, tariffs, regulations, licensing and permitting requirements

Trade agreements

Regional incentives for resident corporations

Import/export variables including international relations, customs constraints, and country of origin requirements

Inventory warehousing restraints on non-resident importers

Cross-border reporting regulations
Economic – Obviously, piece price is the most important economic consideration but when calculating total delivered cost, additional components can dramatically increase financial obligation.
Raw material availability and quality

Transportation and brokerage

Currency conversion rates/variances

Lead times and minimum production runs

Labor availability

Production flexibility to handle demand changes

Credit terms
Cultural – Where economies and corporations have embraced broader globalization, nationalism, colloquialism, and tradition continue to play a major role conducting day-to-day business. Understanding local customs and manners is critical to navigating unforeseen missteps that could cripple your organization.
Cultural nuances

Local attitudes

Expertise/knowledge
Unless you're a large corporation with extensive resources, chances are your team will be challenged and stretched. Navigating the political, economic, and cultural landmines to actively qualify, select, and develop an efficient group of suppliers can be difficult. Add the complexity of expanding requirements from your current business structure and locations to new regions globally; the chances for production interruptions expand exponentially.
Fortunately, Supply Technologies sources billions of parts from more than 7,500 traditional, niche, and specialized suppliers from both global and local supply chains. The results are highly leveraged buys that directly benefit customers. We support global operations with sourcing solutions that capitalize on the optimal mix of global and local suppliers from within continually changing markets. We assume responsibility for managing all components of your supply chain eliminating the need for investment in resource-intensive sourcing strategies.
Our on-the-ground employees, agents, and brokers have established extensive relationships in every location we serve. They are thoroughly immersed in regulations associated with the nature of a broad variety of products. We're able to mitigate risk and help reduce overall total cost of ownership.